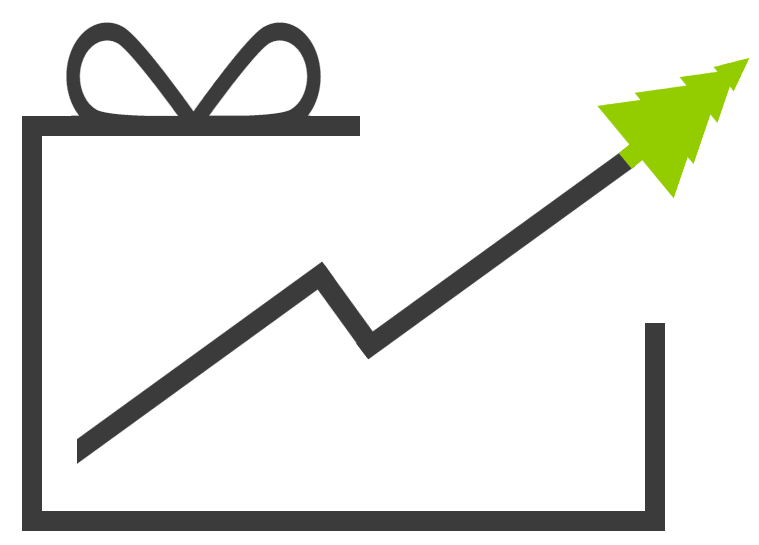 'Tis the season of holiday marketing with these 3 trends!
Trend 1

|

Unboxing Videos

In the last year, the number of unboxing videos online has increased 57%! If you're not aware, unboxing videos are created by consumers or vloggers (video blogger) who provide a review as they unpack a product. This type of video is popular for reviewing consumer products like makeup and electronics.

Why is this trending? Because 80% of shoppers read or watch reviews before purchasing a product, according to this infographic featured on Social Media Today. So whether your business is B2B or B2C, online customer reviews and recommendations are crucial.

Many retailers have decided to incorporate unboxing videos into their official marketing campaigns. For example, Toys"R"US has decided do their own take on the unboxing video with one aspect of their holiday 2015 "AWWWESOME" campaign. The campaign features a series of Youtube videos where the toys release each other from their packaging. The videos show the toys up close and personal while telling consumers about the toy's unique features.
Trend 2

|

Hashtags for Building Relationships

Hashtags are not just a way to find content anymore. This holiday season, many brands are using the hashtag to build relationships and their community. These retailers are not just trying to sell products, but to be helpful to their customers or create a chance for customers to build relationships with each other and the brand.
#AmazonHolidaySweepstakes

by Amazon
Amazon is giving Instagram and Twitter users a chance to win a $2,000 Amazon gift card during their #AmazonHolidaySweepstakes for sharing a picture of how they are spending the holidays.
#ShareTheCheer

by Whole Foods
Whole Foods is encouraging customers to post seasonal food photos, recipes, and stories on social media using the hashtag #sharethecheer and posting their favorites.
#BNGiftRec

by Barnes & Noble
Barnes & Noble has started a campaign using the #BNGiftRec, where Twitter users can use that hashtag to ask others for gift recommendations. They also invite authors, like R.L. Stine, to join the conversation using the hashtag.
Trend 3

|

Gift ideas on Pinterest

65% of shoppers use social media to search for gift ideas. In the past few years, one site has risen above the rest to become the holiday shopping champion: Pinterest.

With 92 million holiday gift pins and 87% of user purchasing a gift because of Pinterest, probably as a result of the site's recently added shopping function, Pinterest has become a holiday shopping leader. Take a look at the infographic mentioned above to find out more.
Pinterest isn't just for B2C businesses, it can be a great outlet for B2B businesses to showcase their services and content offers as well. Check out the infographic below.
Feeling inspired?
Consider these trends as you add some holiday cheer to your marketing strategy! If you're interested in a free inbound marketing assessment (holiday version), just click below.